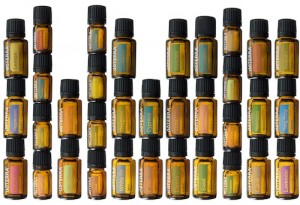 Ready to try Essential Oils?
There are 2 ways to purchase the essential oils on your wish list. You can order direct from my website as a retail customer (click here) or get a wholesale customer account. This account is similar to shopping at wholesale stores. You pay a small fee to then get 25% off of all of your oil purchases.  Retail and Wholesale? Click here for details of each method to decide which works best for you.
A good rule of thumb is decide if you want to try one oil, then buy retail, but if you have a few you'd like in your Dr. Mom bag, then consider a wholesale account.
Retail is for me!
Ready to buy your oils retail?  Simply visit my online Doterra store www.mydoterra.com/organizediy and enter the site by choosing Shop for Products at the top of the page. You can use the menus to shop or use the search box to find numbers that I have added below. The Search Box can be found in the left hand sidebar once you click into Shop for Products on my DoTerra's site.  By using my link, you are connecting to their site via my affiliate id. This doesn't increase your pricing in any way. It allows me to connect with you and become your oil coach and  support this site. THANK YOU!!!   For reference, my Wellness Advocate ID is ID 1304936 and listed under Organize DIY.
Wholesale is for me!
If you have several oils you'd like to try, consider opted to purchase a kit. You will automatically get wholesale pricing, and there are several kit options to meet the various needs of the oil user.  View the kits here.
Let's not get overwhelmed with too many oil options. I suggest picking 1-2 issues that you'd like to address using your new oils. Most people speak of sleep and stress. Here are two oils that we use every day.
For reference, my Wellness Advocate ID is ID 1304936 and listed under Organize DIY.
Blends we use every day
Serenity™ –  Calming Blend  (Product number – 31090001)
Stress is a major contributor to illness and disease, in fact, it is estimated that more than 90% of all visits to health care professionals are related to stress. Serenity is a blend composed of individual oils with known calming properties which create a sense of well-being and relaxation. Lavender, sweet marjoram, roman chamomile, ylang ylang, sandalwood and vanilla bean create a subtle aroma ideal for aromatic diffusion or topical application. Applied to the bottom of the feet at bedtime, dōTERRA®'s Serenity is an excellent way to promote restful sleep. Added to a warm bath Serenity creates the perfect escape with its peaceful, renewing fragrance. For topical or aromatic use.
Balance – Grounding Blend  (Product number – 31010001)
Everyone experiences moments of disconnectedness or anxiety. The warm, woody aroma of Balance, dōTERRA®'s grounding blend, creates a sense of calm and well-being. We perfectly blend Spruce needle/leaf, Ho wood, Frankincense, Blue Tansy Flower and Blue Chamomile Flower essential oils in a base of Fractionated Coconut Oil to offer an enticing fragrance which promotes tranquility and a sense of balance. For aromatic or topical use.
Other things you'll want to know
A carrier oil – to dilute the oils for easy spreading on the body and when using essential oils with children or sensitive skin.
Fractionated Coconut Oil 3.8oz – Product number 30260001  The Fractionated Coconut Oil is an all-natural carrier oil that readily absorbs into the skin, making it an ideal oil for topical therapies. Its feather-light emollient effect provides a soothing barrier, without clogging pores, and is excellent for dry or troubled skin. It leaves skin feeling silky smooth, not greasy, like other vegetable carrier oils. It is completely soluble with all essential oils and is colorless, odorless and will not stain or go rancid. For topical use.  You can use other types of carrier oils such as olive, almond, jojoba, grapeseed or others.
 How to get free oils – Loyalty Rewards Program
DoTerra's popular Loyalty Rewards Program (LRP) is similar to rewards programs at hotels or airlines.  It provides free product credits for monthly purchases ordered on the program. If you are a Preferred member or Wellness Advocate, this program is the most significant way to lower your overall product expense. As a participant in the Loyalty Rewards Program, you will immediately begin to earn product credits that can be used as cash to purchase DoTerra products. The longer you participate in the LRP, the more credits you can earn–up to 30% of your total monthly Loyalty Rewards purchases!  Find out all the details here.
Free Product of the Month
Each month, DoTerra has a "Product of the Month." This is a 'thank you' from Doterra to those members participating in the Loyalty Rewards Program. The way this works is if you set up your LRP order to process on or before the 15th for 125 PV (PV mean product value) or higher you receive a free Product of the Month. In your back office, you will see the total product value in your basket. Oils are a 1 dollar = 1 point ratio. Other products vary in PV amount.
Throughout the year, there are offers for retail and wholesale customers. This could be offers for product discounts, free oils, or buy one get one sales. Typically, each month, there is a sale on at least one product such as an additional 10% off,  or a few times a year a special offer when you order a certain PV amount (e.g. 200 PV promos).