We all have a unique set of talents and mine is to make sense out of chaos. When you're the one responsible for your business, there are so many tasks that you want and need to do, but putting them into an actionable plan seems impossible. My superpower is to connect the dots that are seemingly random to give you a step by step process to create a business you love.
Tools for Success
Learn more about the passions that I turned into businesses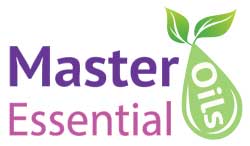 Business Mentor
Aspire to be an entrepreneur or take a new step in your career? Work with me to identify business ideas, ideal customers, marketing avenues and processes to create a business you love.
Essential Oils
Essential Oil is my #1 tool to manage emotions, stress, sleep, and immune system. Learn more about these natural and healthy gifts from the earth.
Custom Systems
Productivity is key! Work with our team to create custom systems to help your business run smoothly. We specialize in Microsoft Access Database systems.
"Dana is very focused on problem solving and is extremely creative and organized.  She assisted me during a business startup giving me strategies to organize all of my projects. In addition, she taught me ways to leverage MS Outlook to better manage my priorities.  She was a valuable member of my team and she can help you solve your organizing problems by brainstorming ideas with you and then cheering you as you complete the steps."
"We worked on several projects together and I found her to be thorough, well organized, detail oriented, and professional. She is an expert in finding solutions and executing them to the fullest. I hope to have the opportunity to work with her again in the future."
"I have worked with Dana for several projects.  I can assure you she is very professional, trustworthy, has excellent organizational skills, makes sound decisions, puts the customer first, effectively juggles multiple projects, is a great leader, communicates very well with diverse audiences, and is very action oriented. She won't let you down!"
I was so excited to do Dana's 5 in 5 Organizing Challenge, because she promised that I'd be able to get past my procrastination by using her simple program….and she was right!  By doing 5 small projects and getting those areas organized, I feel motivated to keep going and I realized that I don't have to spend hours to feel organized and accomplished.  I highly recommend working with Dana!  She'll get you on the right track.
Contact Me!
I'm here to help you. Contact me to schedule a 15 minute oil coaching call.  Email: askdanamitchell@gmail.com.