Hi! I'm Dana Mitchell.
I am a wife, mother of an fantastic daughter, am creative, crafty, "Type A", and a Do It Yourselfer.
I have a unique set of skills gathered through a love of learning and personal development. BS Human Resources Management and Minor in Psychology (Auburn University). SHRM-SCP, Professional Organizer & Productivity Coach, Process & Information Mapping, Access Database Design, Business Coach, Website Design, Certified Essential Oils Specialist, Reiki Level 1\ 2, Certified Travel Advisor and Facilitator in The SHIFT Method.
For almost 30 years, I have coached individuals and teams in all the ways to reach their highest potential. In 2004, I entered the entrepreneurial world as a consultant working with many types of job titles in various working environments such as corporate, manufacturing, utilities, small business, entrepreneurs and, most recently, families and natural health practitioners learning about the benefits of essential oils. The common denominator = people. No matter what the experience, skillset, or role, we all have negative stories to shift.
We all gather stories that we tell ourselves on repeat that we can't do it, aren't smart enough, or don't have what it takes to achieve our dreams. We all have trauma, big and small, that shaped who we are right now.
People can give you advice all day long, but change happens when you identify the root cause for yourself. As a Facilitator, I help you focus on the stories you have picked up along the way. Together, we use tools and thought-provoking questions to help you rewrite those stories.
What's Shift Coaching? I help you to identify, shift, and rewrite the negative stories you are telling yourself. These stories can show up in many different hidden ways. I support you in your own analysis and identifying your best next steps rather than telling you what and how to do it. That never seems to work, does it? 
How is coaching different than therapy? Each discipline has a place in creating healing for someone depending on their need. Therapists are trained to dig into the details of the past and analyze them. In coaching, we acknowledge the old stories without reliving the emotional experiences of the past. Then we create shifts in thinking patterns and rewrite those stories for the future.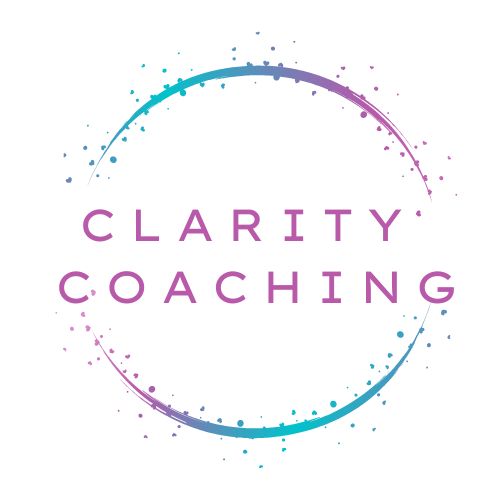 How it started
I started my career in Manufacturing and quickly realized life in Human Resources was very stressful, negative, and draining. Often times, HR people are put into a role of enforcer, judge, and coach without the benefit of influencing the rules in which to follow. I learned as much as I could while focusing on areas that I enjoyed. I eventually managed people and processes acquiring skills such as creating standard operating procedures, employee and supervisor coaching, employee development, benefit management, and morphed these and other skills into helping HR people bridge the gap between 'people stuff' and technology.
As life happened, I realized I wanted to focus on our family and created a business doing something that I loved.  In 2004, I carved out a unique niche and created my consulting business. I primarily focused on Human Resources consulting, system creation, and organizing for teams and professionals. Thankfully, I had the opportunity to work with businesses of all sizes (entrepreneurs, small businesses, and large corporations) in several industries (art, photography, auto body custom paint, manufacturing and power utility. People are people, no matter the size of the company or the industry and my unique style and experience worked in all.
"Whether you think you can, or think you can't, you're right."   – Henry Ford
Zone of Genius
Finding my zone of genius (as described by Gay Hendricks his book  in "the Big Leap") is still an active process. I have really had to kiss a lot of frogs along the way in the form of learning and applying my skills to create a business I love.
I thrive on the excitement of uncovering my unique gifts, finding a niche, developing an action plan, and designing a business. That's my thing!  My true coaching ability emerges when helping people see what they have to offer the world, get passed their their insecurities, and shine.
As a coach and facilitator, I guide you in evaluating what you truly want out of your life. We chat about what is currently working, what outcome you wish to create, the road blocks that are standing in your way, and then together we map out a plan for you to get resourceful and make it happen. Sounds simple, doesn't it? We both know it is far from simple, but together we can shift old beliefs, drop the history that is anchoring into your old self limiting thinking, and I guide you into focusing on the future and the amazing possibilities you can create.  
Contact Me!
Wondering if Clarity Coaching is right for you? Contact me to schedule a quick chat about my services.  askdanamitchell@gmail.com.